Creating your first project
Before you can work on a design, you need to create a project. We walk through how.
When you first log in to FOND, you'll have an empty project list (unless someone has shared one with your email before you signed up).
A Project is a place that stores all of the data for a single network design. This includes the input data you provide, as well as the design elements created when you run FOND. Although you can create multiple projects for the same location, you will only be able to have a single design within a project.
When you log in to FOND and land on the project page, just click the big blue new project button and give your new project a meaningful name. That's it!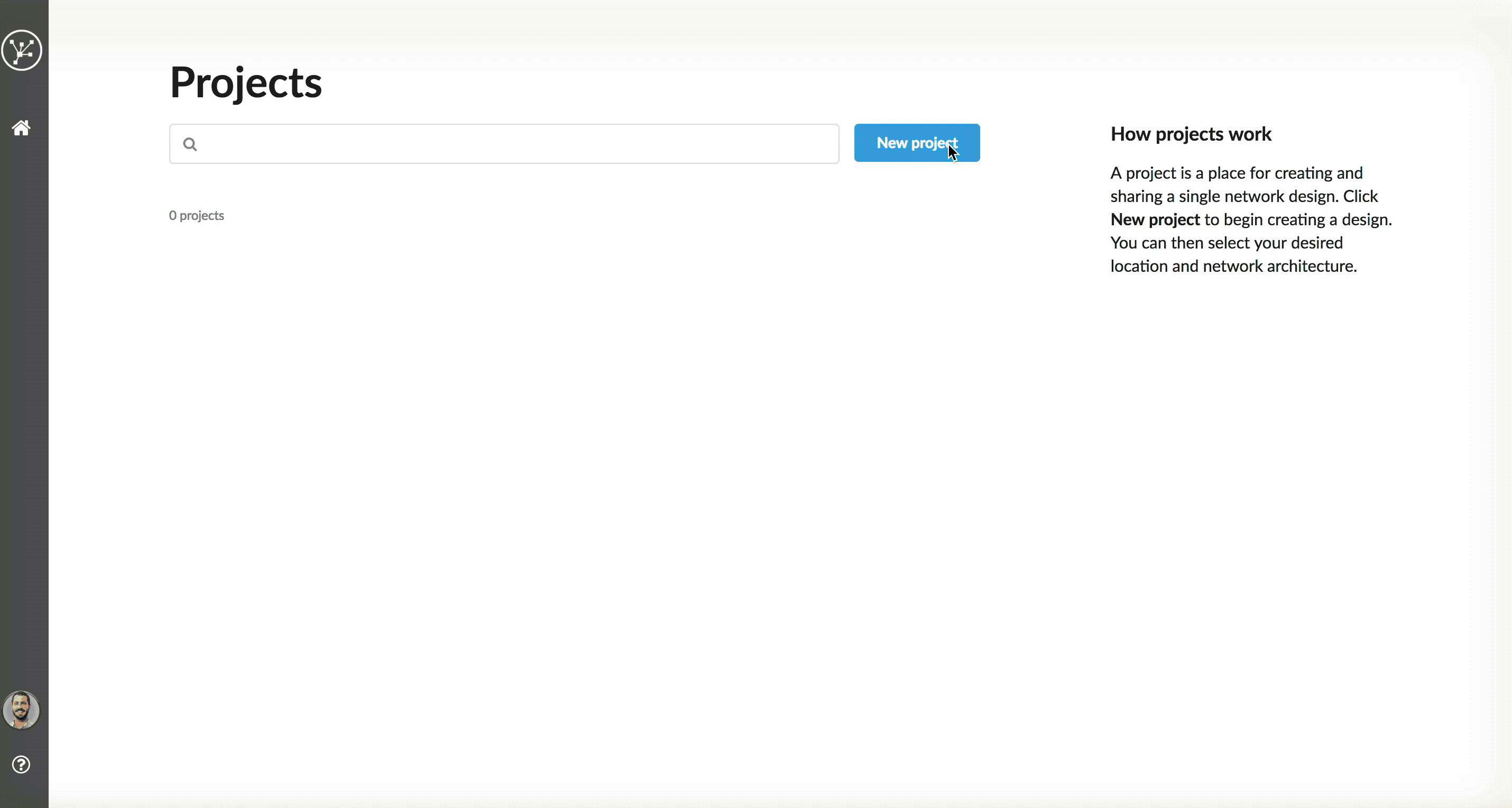 Now that you've created a project, you can create your first fiber design in FOND.