How to export a design
This how-to guide will demonstrate how to export a design to be used outside of FOND.
Exporting, or downloading, a design will allow you to use it outside of FOND where you can edit the design in third-party tools, or create construction documents.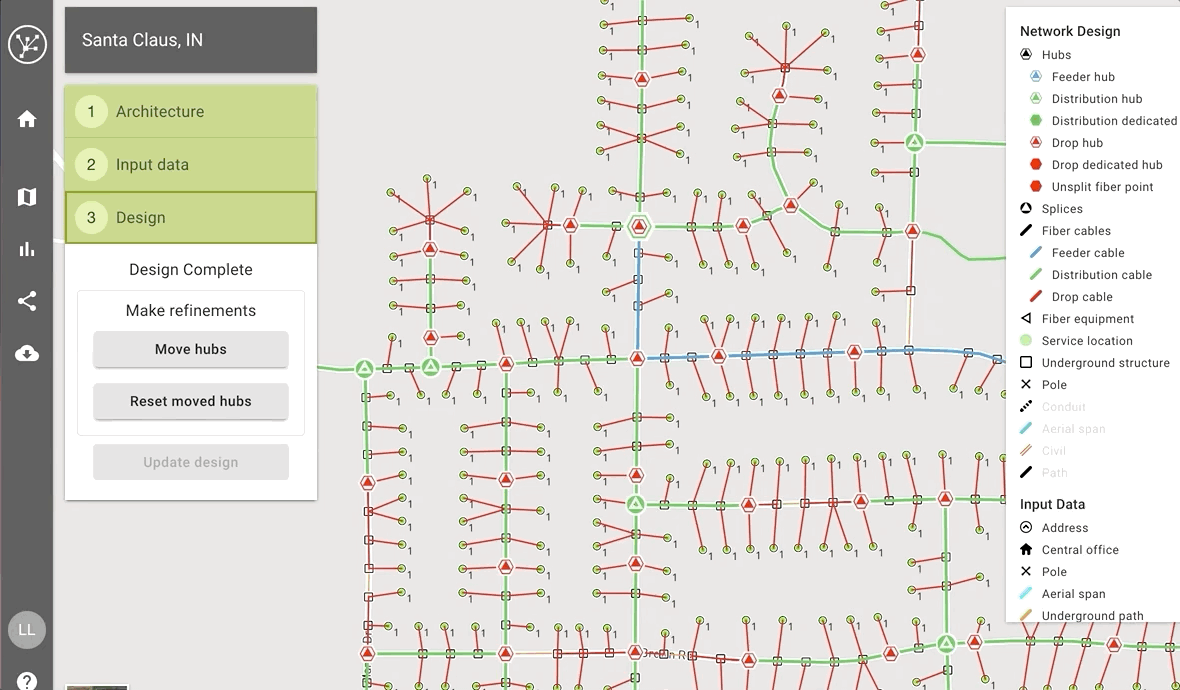 Open a project with a completed design
Click the Download button () in the left hand toolbar
Choose the schema. Version 1.2 is the older schema which used the terminology 'Tier 1, 2, and 3', and Version 2.0 is the newer schema that is used in the FOND interface and uses the terminology Drop, Distribution and Feeder. For more information see Terminology in FOND
Choose your output format:

GeoJSON
ESRI Shapefile
KML
Once you have chosen your desired output format, your download should begin immediately.