Signing up
How to sign up for an account with FOND.
Anyone can sign up for a free account that allows them to view designs shared with them by other FOND users. If you've subscribed for a paid account, you'll still need to create an account using the email address associated with your subscription.
To sign up, head over to https://fond.biarrinetworks.com/signup and fill out the form.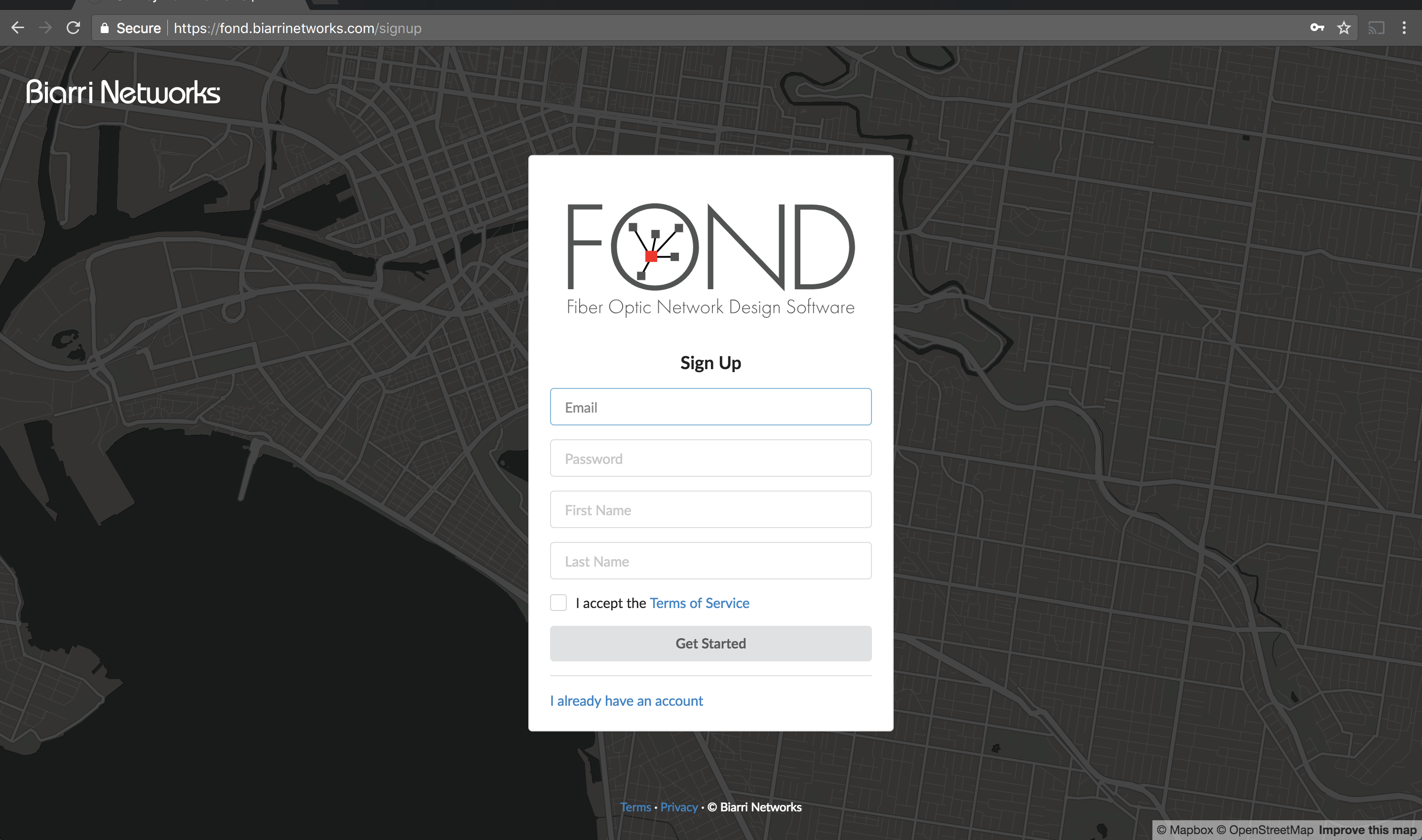 Once you've added your details, created a password, and entered the confirmation code, you'll be ready to sign in and start using FOND by creating your first project.
Finally, don't forget to add https://fond.biarrinetworks.com to your browser's bookmarks!