This guide will go through how you can source Address and Street Centerline data for your project using FOND's Area Select feature.
What is Area Select?
The idea behind Area Select is to provide users with base data to get their project going. Area Select is able to provide you with Street Centerlines for anywhere in the USA, as well as Address data that has been derived from land parcel data for a selection of counties. (If your county is not available, please let us know and we can speak with our map source on your behalf.) Using Area Select allows you to draw a polygon and obtain input data for anywhere within that polygon.
In many cases, the quality of data is adequate for a feasibility design. If you're doing designs for a High-Level Design or Detailed Design, you may want to use FOND's drawing tools (underground, addresses) to touch up the data to make it more accurate and appropriate for construction.
Using Area Select
The first step is to open up the feature. Choose the Area Select option from Address or Underground path in the Input data section of FOND, and you'll see the map of the USA mostly greyed out. The light sections of the map have both addresses and street centerlines. Dark sections have only street centerlines, and only in the USA states.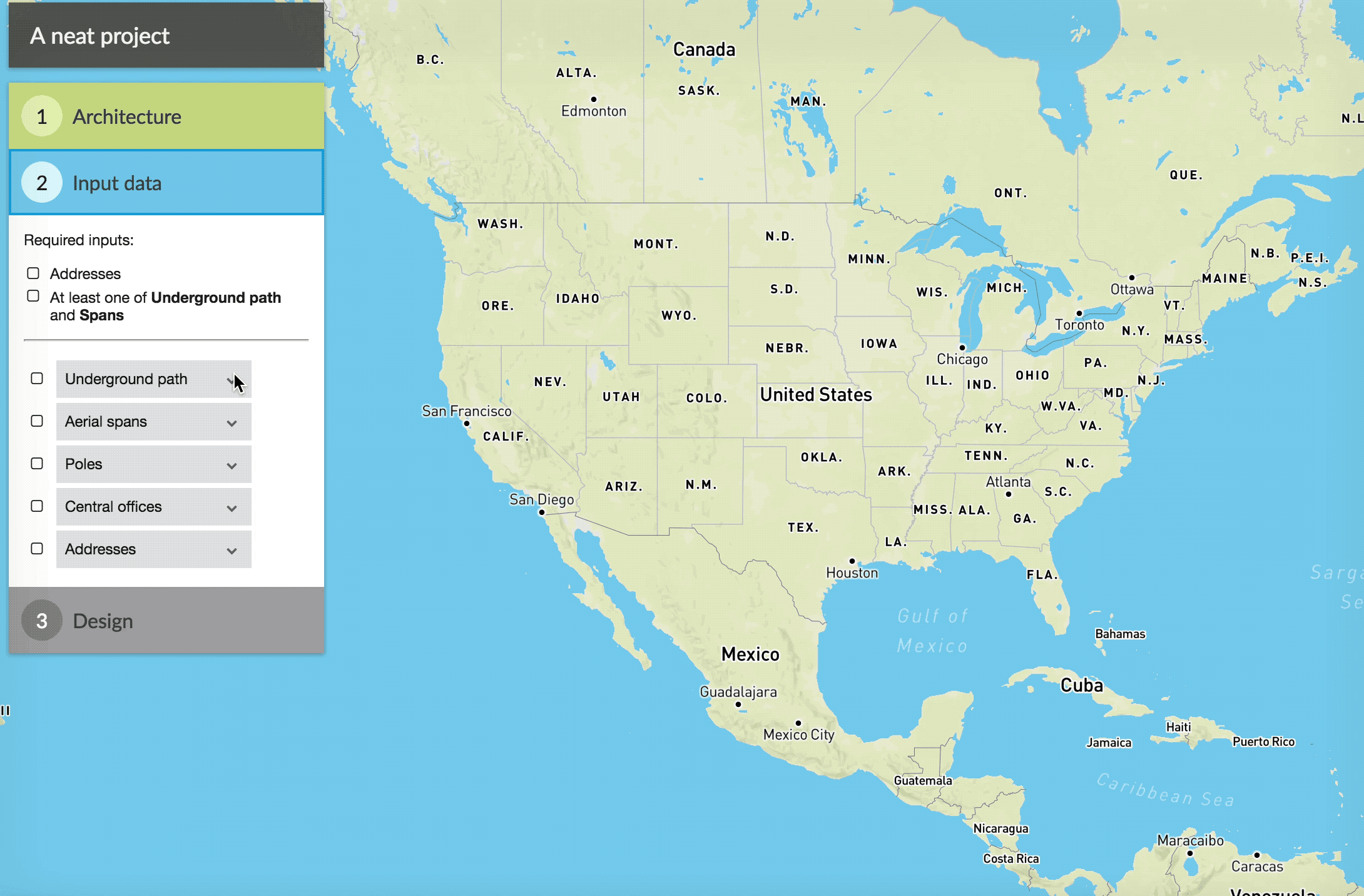 There are two ways to navigate to the area that you'd like to source data for. The first option is to zoom in to the area of the map you're interested in with the map tools (this guide on moving around the map is relevant).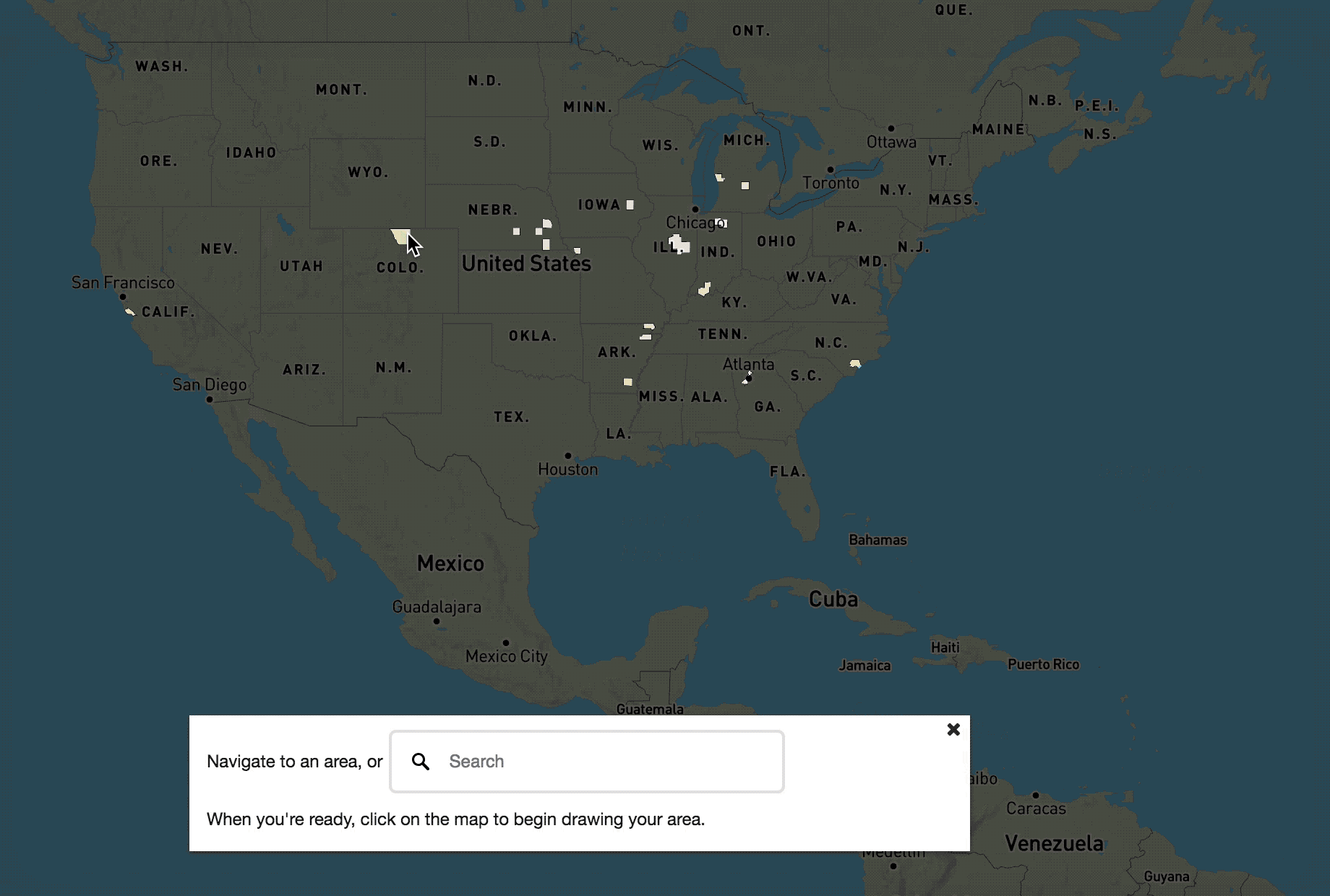 In the GIF above, we zoom in with the scrollbar of the mouse. Note, once you're in area select mode, clicking on the map will begin drawing on the map. However, clicking and dragging will still allow you to pan on the map (if you want more tips on moving around the map, take a look at how to best use the map tools in FOND). Once you're in place, you can begin drawing your polygon.
Once you've drawn the polygon, the data will begin to come down out of the FOND database, and you'll see the underground path and addresses. You can select one or both of these to import into your project.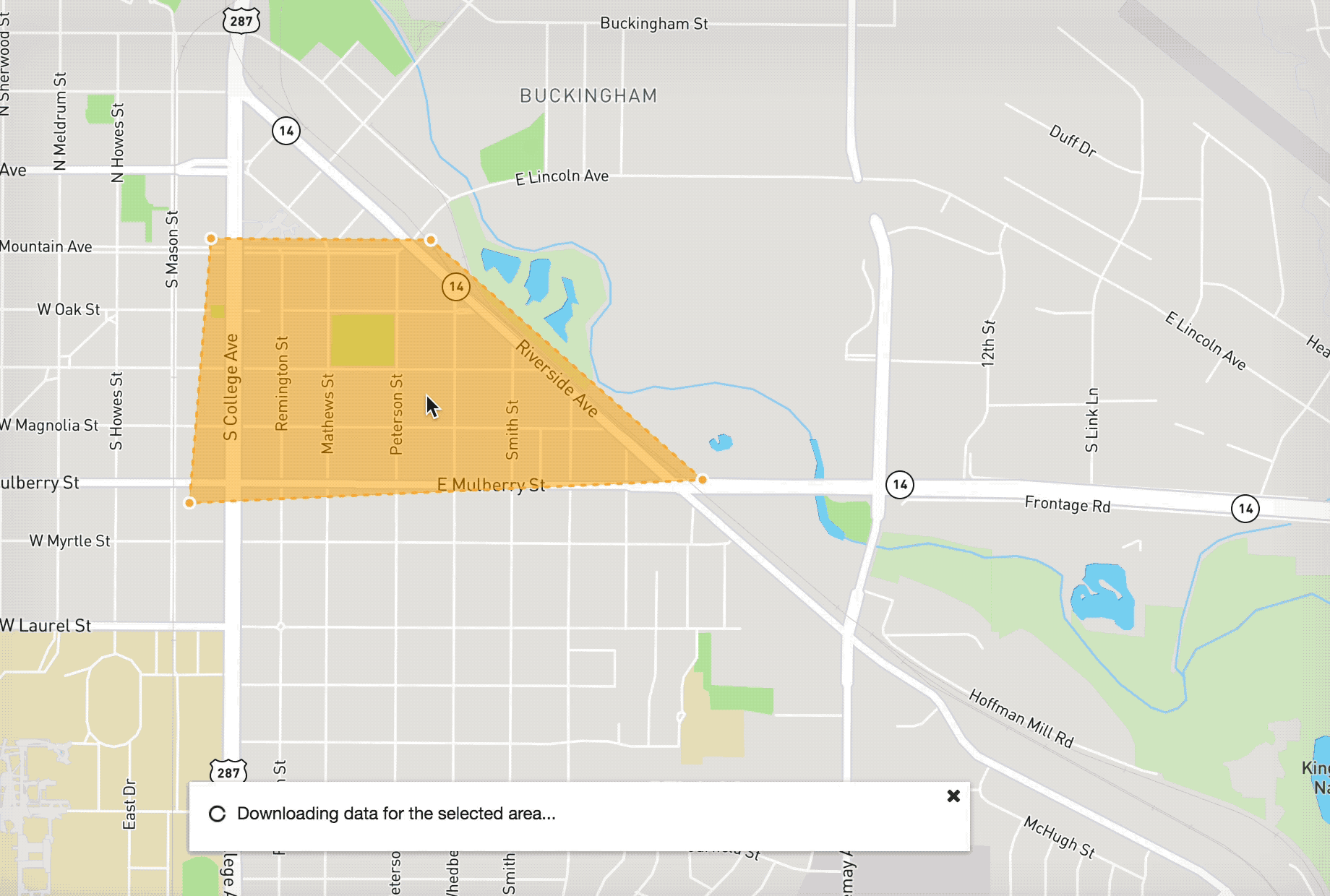 You can also edit the polygon after you've drawn it by adding more vertices to the edge of the polygon and dragging them.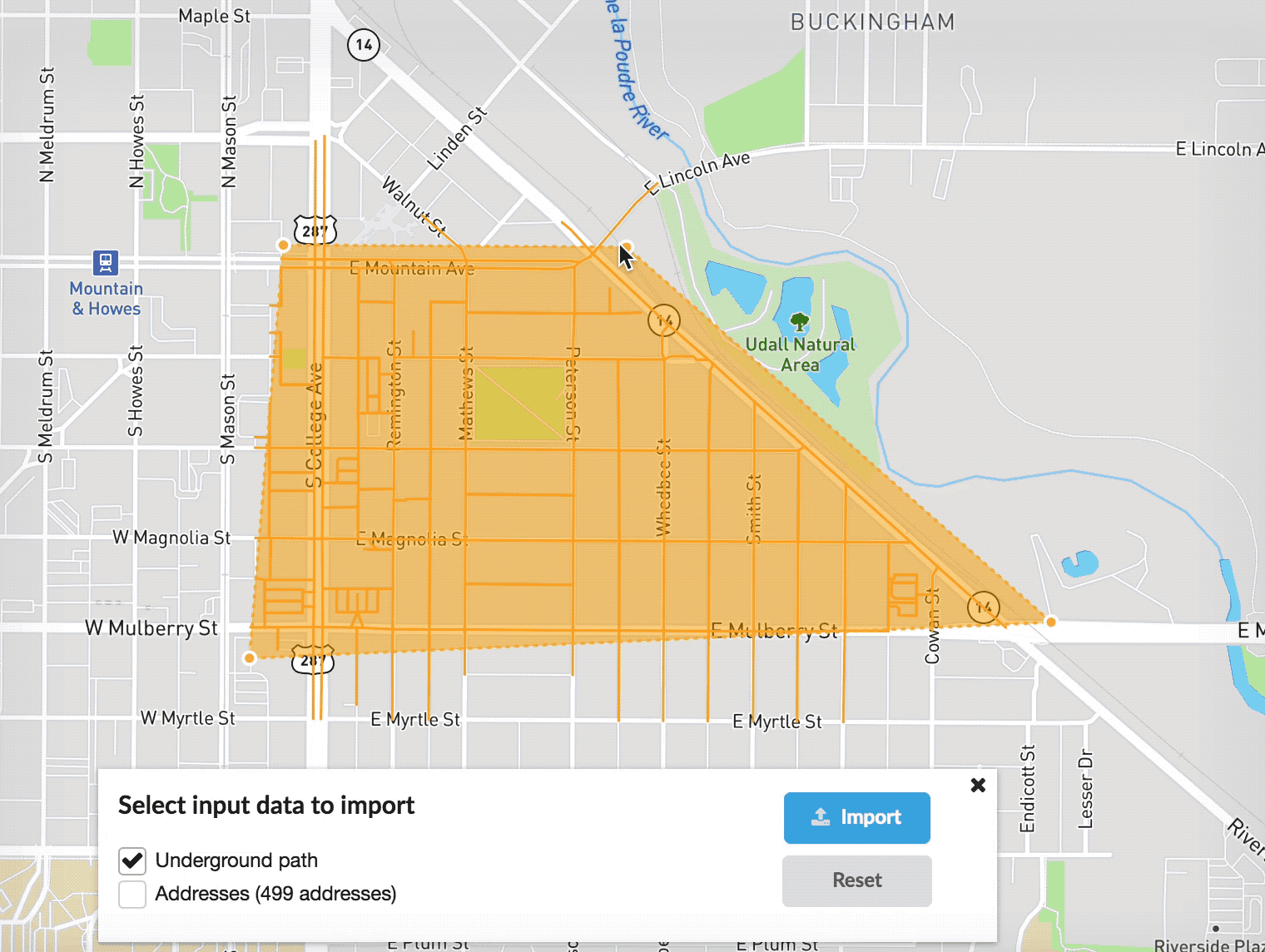 The second option for moving around the map in Area Select mode is to use the geocoder search bar. Once you're where you need to be, the steps are all the same as above.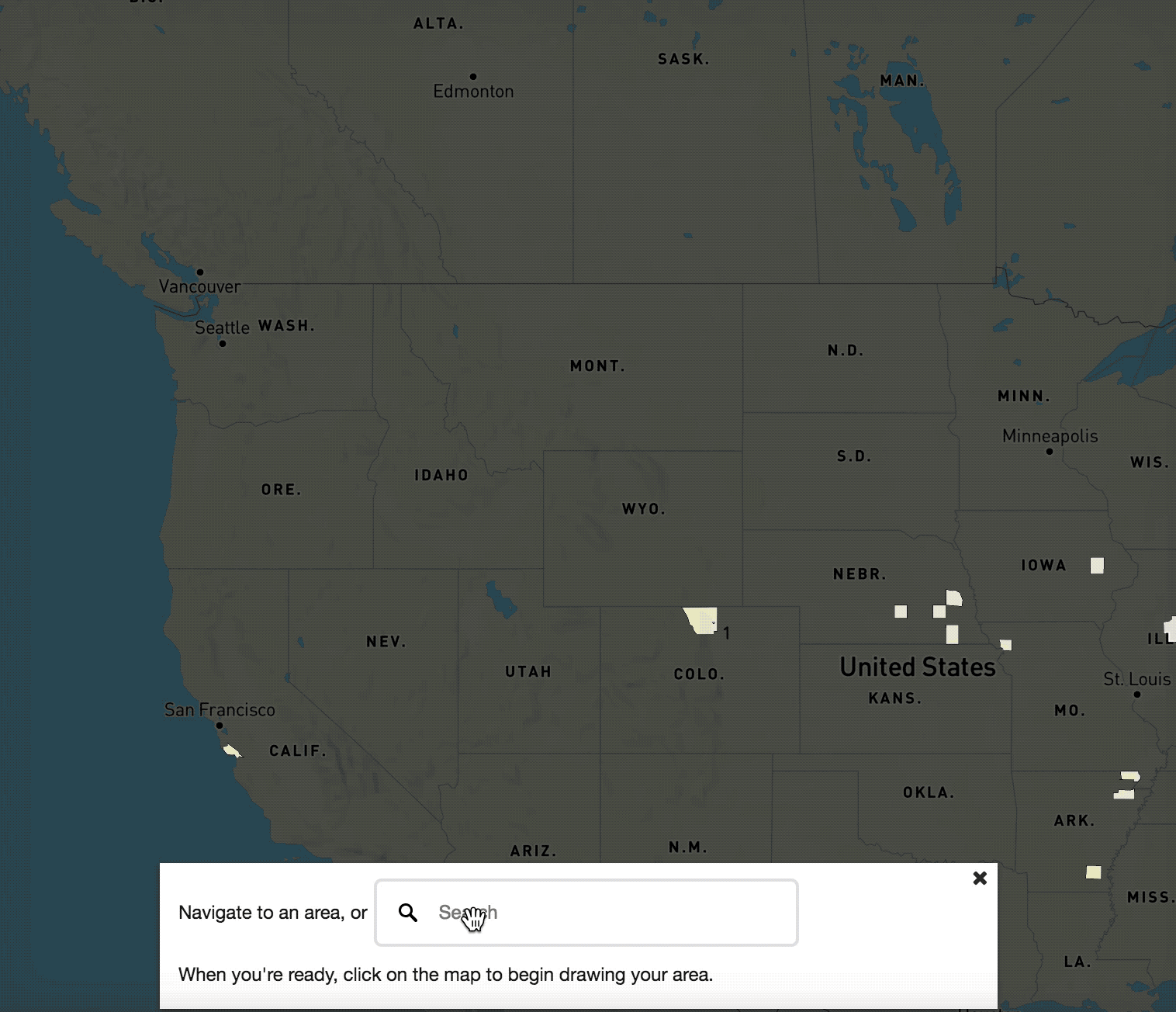 Requesting more data
If you want to design in an area that we don't have data for (e.g Santa Claus, Georgia), please let us know. Currently, we are only able to work on this for USA states.